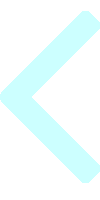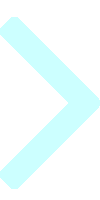 Reel Candy Sportfishing
Jupiter, Florida
Website: https://ReelCandyFishing.com
Facebook: https://www.facebook.com/ReelCandySportfishing
Captain Marvin Steiding and his wife Candy have been operating Reel Candy Sportfishing since thelate 1990s, and their venerable vessel "Reel Candy" is based at one of the most picturesque locations in Southern Florida, opposite the historic Jupiter Lighthouse.
Captain Steiding is a native of Maryland and discovered his passion for offshore fishing during the short offshore season in Ocean City, chasing white marlin and blue marlin. He moved to Jupiter in the 90s and began to really perfect the art of fishing for sailfish, and has never looked back. Captain Steiding and Reel Candy have won and placed in many tournaments in Florida, the Gulf of Mexico and the Bahamas. Reel Candy is a 47' Jersey, the largest boat ever offered by this small, highly-regarded New Jersey luxury sport fishing boat builder. It is well equipped for comfort as well as serious fishing. In addition to the flagship yacht, the team also offers charters on "Sea Candy", a Prowler Express Sportfish, and "Badfish" a
19' Mako equipped for snook and inshore fishing.
Reel Candy targets a variety of species throughout the year, but the marquee period is November – January during the peak of sailfish season when multiple hook ups and action-packed days are the norm. Captain Steiding is also licensed in the Bahamas and takes customers on trips throughout the islands including the Abacos, where they have been fishing longer than any other foreign fishing charter service that is permitted to operate in the idyllic area.
Fishing for sailfish off Jupiter, snook and tarpon inshore, or the great fishing in the Bahamas – whatever your choice, you will be in great hands with Captain Marvin Steiding and the crew of Reel Candy.