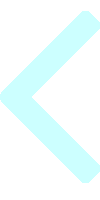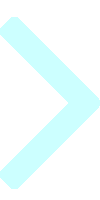 Ecuagringo Adventures
Galapagos Islands, Ecuador
Website: https://www.ecuagringo.com/
Facebook: https://www.facebook.com/ecuagringomarlinfishing
The fabled Galapagos archipelago is synonymous with abundant sea life, and devoted fish adventurers know that the area's bounty also extends to the deep blue ocean currents surrounding the islands. Ecuagringo is the area's preeminent charter company and has pioneered a fishery that is staking a claim as one of the greatest marlin fisheries in the world.
Ecuagringo is a family run operation led by Braden Escobar, one of the leaders in opening the Galapagos Islands to sportfishing. The company has a dedicated focus to total client satisfaction and welcomes guests with packages that are customized to meet each client's preferences.
The Galapagos is famous for huge quanties of striped marlin, with frequent catches of 20+ fish a day during the peak time of February-June. Big blue and black marlin are also found in abundance and Ecuagringo gives daily opportunities for clients to catch that once-in-a-lifetime fish.
While the legendary marlin fishing has been well documented, the smaller game fish species are also encountered in numbers not commonly found anywhere else. Catching 30 plus tuna or wahoo in a day is not uncommon and groupers in the 5 to 40lb range are located with regularity by Ecuagringo's captains. Ecuagringo also offers a variety of hunting packages, including forays into Argentina, the undisputed heavyweight in South America and perhaps the world when it comes to high volume wing shooting.
The Galapagos Islands are not the first destination on most anglers' lists, but the area just might be the ultimate – for some of the best marlin fishing in the world and a multitude of other outdoor adventures, look no further than Ecuagringo Adventures!