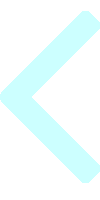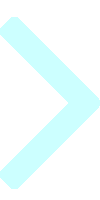 Blue Runner Sportfishing
Pt. Pleasant Beach, NJ
Website: https://www.bluerunner.fishing/
Facebook: https://www.facebook.com/bluerunnerfishing
Blue Runner Sportfishing is considered the leader in luxury sport fishing adventures for the great fishing found off the New Jersey coast. Their philosophy is to provide outstanding boats, incredible customer service and accommodate your needs to create an experience of a lifetime while fishing the edge.
Blue Runner specializes in overnight trips to the "Canyons", underwater features carved into the continental shelf off the Jersey coast. These 24-56 hour trips take place aboard Blue Runner's amazing fleet of three luxury sportfishers, including the flagship vessel Blue Runner, a 60′ Ritchie Howell Custom Sportfish. Blue Runner never runs back-to-back trips, providing flexible trip duration and well-rested captains who focus on quality over quantity when it comes to booking trips.
On canyon trips the primary target is usually tuna, with yellowfin, big eye and bluefin tuna being possibilities depending on the season. In addition to tuna, the crew will also target mahi and marlin on the troll, and bottom fishing for tilefish can also add some choice white filets to the meat haul. In the offseason, Blue Runner runs bottom fishing trips for the excellent-eating blackfish, and striped bass during the fall run.
Blue Runner is led by Captain Mark DeBlasio, named Top Charter Captain in the US in 2019 by Sport Fishing Magazine. Captain DeBlasio is joined by veteran captains Joe Miele, Darren Volker, and Anthony Bianco for an unbeatable crew.