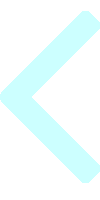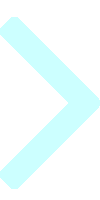 Diversion Charters
Biloxi, MS
Website: https://chandeleurfishing.com/
Facebook: https://www.facebook.com/diversioncharters
From South Padre Island to the tip of Florida, Gulf Coast inshore fishing is dominated by the "big three" of speckled trout, flounder, and redfish. Although there are many hot spots along the coast, there may not be more sacred ground for the Gulf inshore fisherman than the Chandeleur Islands, a narrow chain of uninhabited barrier islands off the coast of Mississippi. Diversion Charters is a mothership operation that takes anglers on overnight adventures to these remote islands where they are greeted by huge schools of reds and specks while enjoying on-board southern hospitality.
Diversion Charters is family-run by Brian and Erin Dale out of Biloxi, MS. Trips depart from Point Cadet Marina on the Diversion, a custom-built aluminum yacht designed specifically as a mothership for the Chandeleur Islands. It has six staterooms with overnight accommodations for twelve, a galley where you'll enjoy banquet style dining, and a comfortable salon where you can relax after a day's fishing with oversized leather sofas and big screen TVs.
The Diversion also carries six 14' skiffs that will take you from the mothership to the skinny-water hotspots found throughout the island chain. There you'll encounter redfish and speckled trout along grass beds, cuts and bayous, and in the summertime, you may even find tarpon and cobia prowling the flats.
Trips are available for groups of up to 12 anglers, with 2 or 3 days of fishing. If you are ready to get away from it and experience some of the only remote inshore fishing in the Gulf Coast, Diversion is your ticket to the Chandeleur Islands.