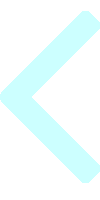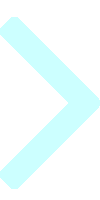 Curate Offshore Fishing
Palmas Del Mar, Puerto Rico
Website: https://www.charterfishingpr.com/
Facebook: https://www.instagram.com/curatefishing/?hl=en
"Curate" is a Spanish saying used in Puerto Rico after a great day of fishing…and Captain Alberto Jimenez tell us that, "It literally means to be cured, cured from all problems and struggles that are part of life! That's our goal each day on the water". This is why he named his charter company Curate Offshore Fishing – the top fishing charter out of Palmas del Mar in Southeast Puerto Rico.
Captain Alberto grew up fishing the waters off Palmas del Mar, and eventually quit his 9-5 job to pursue the dream of fishing full-time. He is a dedicated, hard-core captain who takes his work seriously – and has the results to prove it. Each trip, he collects data on water temperature, moon phases, chlorophyll concentration, tide changes, and fish migration patterns, and after years of collecting this information, his odds of being in the right place at the right time have increased drastically.
Offshore trips in his 26′ center console usually involve a 21 mile run to one of two seamounts, massive underwater mountains that come up from 5,000′ to 200′. Bait tends to hold in these peaks making it a great place to fish for pelagics including yellowfin tuna, marlin, dorado and wahoo. In a typical day Captain Alberto will employ 2-3 types of fishing, including trolling, bottom fishing, tuna chunking, jigging, and live baiting. He likes to keep a fast pace and his customers are delighted to have a shot at trolling for marlin, chunking for tuna, and jigging for snapper and grouper in the same day.
Captain Alberto's favorite fish is the swordfish and he loves targeting them in the daytime on extended trips. Using the latest techniques and equipment, he has a high success rate putting more dedicated customers on these billfish which he calls "pound for pound the strongest in the ocean".