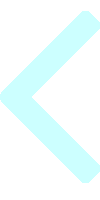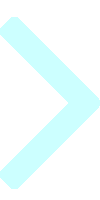 Double Rum Charters
Aukland, New Zealand
Website: https://doublerum.co.nz/
Facebook: https://www.facebook.com/Doublerumcharters/
Brett and Sandra Fleetwood purchased the Auckland charter boat Double Rum in July 1999 and have operated it continuously as one of the longest running fishing charters in New Zealand. The venerable boat has been consistently upgraded with the latest equipment, and now has as many stories to tell as her Captain.
Captain Brett was born to the sea. Being brought up in Campbell's Bay, fishing, surfing and diving are in his blood. He knows almost every rock in the Mercury Bay region, the pinnacles around Great Barrier and the Mokes. This makes him a pretty knowledgeable man to go to on a fishing charter with. He always wanted to be a marine biologist and takes a special interest in the types of life living within the ocean.
Double Rum is a very well equipped boat and can take up to 10 people comfortably on the drift. The crew mainly fishes the outer reaches of the Hauraki Gulf, in the 55-60 meter mark, but they also have a few secret spots a bit closer. The main species targeted are Snapper, Gurnard, skip jacks, kingfish (very similar to a California yellowtail), kahawai and hapuka when in season.
Double Rum also offers specialized trips for marlin/swordfish or Tuna fishing that can be an incredible experience. The four luxurious double cabins aboard Double Rum also allow for extended overnight trips. Captain Brett continues to build on his legacy and that of the Double Rum. He told us, "Fishing the Hauraki Gulf, every day, I found that each group brings about a very different experience. I sometimes get more excited than the guys pulling in the fish. The best days are the ones when everyone catches a fair few keepers. We try our hardest to achieve that result. We keep our lines tight and our crews never give up!"