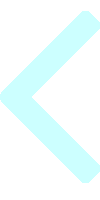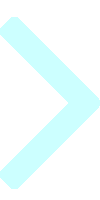 Black Watch Charters
Rarotonga, Cook Islands
Website: http://www.blackwatchcharters.co.ck/
Facebook: https://www.facebook.com/BlackWatchCharters
Black Watch Charters is located in the idyllic paradise of Rarotonga, a small island in the middle of the South Pacific. Rarotonga is the capital of the Cook Islands and is a popular tourist destination, where travelers seeking something off the beaten path come to enjoy the laid back lifestyle and stunning natural surroundings. The entire island is fringed by a barrier reef, and beyond the enclosed lagoon, the pacific waters drop off precipitously to cobalt blue currents teeming with pelagic fish.
Black Watch owner Grant Wilson moved to Rarotonga from New Zealand and is now living the dream taking customers on daily fishing adventures in Rarotonga's bountiful waters. Blue marlin, yellowfin tuna, wahoo and mahi mahi are all caught in numbers, often off the "FADs" (Fish Aggregating Devices) anchored in 600-4500' of water a short distance from Rarotonga's shores.
The fishing is great, but with Black Watch Charters you're already sitting pretty as soon as you leave the dock. The breathtaking scenery of the blue Pacific and the lush greenery shrouding the volcanic island are not a bad sight to take in as you enjoy a cold beverage (may we suggest a Matutu Mai Lager?). All charters include gourmet meals prepared by Touzelle Wilson, Grant's wife and a talented French/Maori chef.
Grant and Touzelle also run GT's Rarotonga Fishing Lodge, the perfect place to stay on your South Pacific fishing adventure. So, hop on an Air New Zealand flight and join them for an experience of a lifetime!