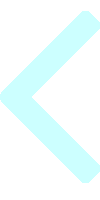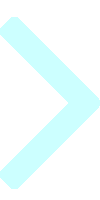 Big Fish Lodge
Port Renfrew, British Columbia
Website: http://www.bigfishlodge.com/
Facebook: https://www.facebook.com/bigfishlodge
Vancouver Island is a natural wonder just a few hours from Seattle and Vancouver that has some of the best fishing on the west coast, not to mention great surfing and hiking. On the west coast town of Port Renfrew you will find Big Fish Lodge, the perfect home base for fishing and all that the area has to offer.
Big Fish Lodge is unique as it is the only oceanfront lodge of its kind in the Port Renfrew region, known for its spectacular fishing, old growth forests and gorgeous beaches. Located on a sandy walkout beach overlooking the San Juan Bay, the Big Fish Lodge will give even the most discerning visitor an authentic West Coast Experience.
Port Renfrew has incredible fishing off the nearby Swiftsure Bank, with 100+ lb halibut and five species of salmon available in abundance. If you still have room in the freezer you can bottom fish for ling cod, rock fish and snapper, not to mention some of the sweetest Dungeness crabs in the world. Big Fish Lodge works with a variety of charter boats to ensure that you have that once-in-a-lifetime experience you're looking for.
The lodge itself is a cozy 3,700 sq ft, 6 BR "home away from home", with a commercial kitchen, pool table and an expansive deck with breathtaking views of the forest lined bay. For an incredible experience in the beautiful Pacific Northwest including "barndoor" halibut and tasty salmon, a week (or two) at Big Fish Lodge is highly recommended!