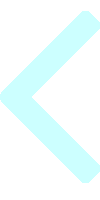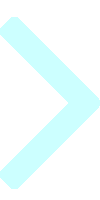 Black Pearl Charters
Aitutaki, Cook Islands
Website: http://blackpearlaitutaki.com/
Facebook: https://www.facebook.com/blackpearlchartersaitutaki/
Native New Zealanders Mike and Mere Tekotia moved to the tiny island of Aitutaki in 2005 to realize their dream of living among the coconut trees and operating a charter company. They chose Aitutaki for some of the same reasons you might consider a visit – it is an off-the-beaten path gem of an island with laid-back locals, picture perfect scenery, and a wealth of fishing opportunities. Mike and Mere's charter company is called Black Pearl Charters, and they offer a wide range of fishing and other adventures from Aitutaki.
Aitutaki is part of the Cook Islands in the South Pacific and is situated in a secluded location 163 miles north of the main island of Rarotonga. Aitutaki has a 20 square mile lagoon that is considered by some to be the best snorkeling in the world, with crystal clear waters and an average depth of 6′ to 15′.
Outside the lagoon, deeper waters offer FAD fishing for wahoo, yellowfin tuna and mahi, and Captain Mike uses both trolling and innovative live bait methods to target these pelagic species. The Fishing is great year around, with the larger tuna (up to 100+ lbs) showing up December – March. Some of the most exciting fishing in Aitutaki is for Giant Trevally (GTs) which require heavyweight spinning gear to make long casts to GTs just outside the reef. Black Pearl also offers specialized jigging for dogtooth tuna and coral and coronation trout, as well as deep dropping with electric reels.
Mike and Mere operate two boats, the "Black Pearl", a 24' NZ-made Aluminum Pontoon Tsunami, and the "White Pearl", a 24' NZ-made Aluminum Lazercraft. The Black Pearl is set up primarily for fishing and the White Pearl for snorkeling and spearfishing. Captain Mike loves taking people spearfishing, both for novices (mostly inside the lagoon) as well as experienced divers outside the reef and even at the FADs for wahoo and mahi.