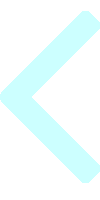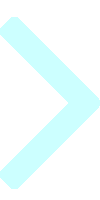 Jurassic Lake Lodge
Sanra Cruz, Argentina
Website: https://www.jurassiclake.com/
Facebook: https://www.facebook.com/jurassiclakelodge
Jurassic Lake Lodge is the original world-class fly fishing lodge located in the remote and majestic Patagonia region in Southern Argentina. Here, lucky anglers will be treated to not only elegant southern hospitality, but quite possibly the best trout fishing in the world.
The lodge is located on Strobel Lake…the name "Jurassic Lake" is their brand name and a nod to the unreal size of the rainbow trout that inhabit the lake. In these pristine waters, rainbow trout can grow to 20 lbs in only a few years. Jurassic Lake Lodge is located at the very best part of the lake…according to the Jurassic Lake team, "If we were put on the spot and asked specifically where the most prolific 100 yards of trophy trout water in the world was, our response would be instant and our tone would be confident. 'It is where Argentina's Rio Barrancoso flows into Lago Strobel."
The size and sheer number of fish you can see due to the incredible clarity of the water is completely mind blowing and really needs to be seen to believed. The diversity of pools within the river and changeable water and weather conditions mean that a variety of techniques can prove successful on any given day, from upstream dries to Czech nymphing. The season runs during the warmer months of October through March.
Completely remodeled and expanded in 2016, Jurassic Lake Lodge can host up to ten visiting anglers. Despite the remote and windswept location, the lodge remains connected to the outside world through satellite phones, satellite TV, high speed internet access, and electricity provided by a solar power system. Meals are prepared by the lodge's dedicated chef and include the famous Argentinian "Asado" barbecues and delicious Patagonian lamb raised on nearby estancias. Meals are paired with a wonderful selection of Argentinian wines and a full bar featuring an extensive collection of single malt and blended whiskies.
Relaxing in the comfort of the Jurassic Lake Lodge, visiting anglers look out upon a spectacular panoramic view of where the Barrancoso River joins Strobel Lake. On any day of the season, a guest sitting in the lodge's comfortable front room could watch another visiting angler catch the biggest rainbow trout of his life.