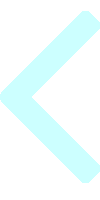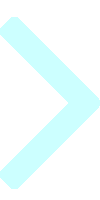 Grander Marlin
Kona, Hawaii
Website: https://www.grandermarlin.com/
Facebook: https://www.facebook.com/fishingkona
In the lore of big game fishing, a "Grander" marlin is the ultimate prize – referring to a marlin weighing over 1,000 lbs. Captain Chris Donato has traveled the world chasing these elusive giants, and earned the right to call his charter company Grander Marlin Sportfishing with a 1,025 blue marlin he landed in Samoa (which was the region's first grander!). He has since relocated to Kona, Hawaii, a destination he considers the greatest in the world to land one of the four figure beasts.
Why Kona? It is the only location in the world where Grander marlin have been landed in every month of the year, although the peak season is generally the mid-summer months of July and August. The west coast of the Big Island has very deep water just a few hundred yards offshore, meaning short runs to the very calm, cobalt blue waters that produce the granders…not to mention ono (wahoo), ahi (yellowfin tuna), spearfish and mahi mahi.
Captain Donato's boat is the 37′ Merritt "Benchmark", a spectacularly restored but well-traveled vessel built to be the ultimate fishing boat. He operates out of Honokohau Harbor, and offers 3⁄4 day, full day charters, and the "Hemingway Marlin Charter" for the angler who wants to spend an extended day chasing Granders.
Of course, there are many other reasons to visit the Big Island of Hawaii, from its Mauna Kea volcano, great diving, and spectacular coastline. Make sure your visit also includes a hunt for giant blue marlin with Captain Chris Donato and Grander Marlin Sportfishing!