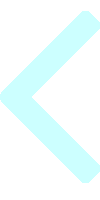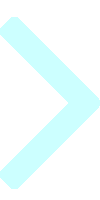 Tease Me Sportfishing
Punta Cana, Dominican Republic
Website: https://teasemesportfishing.com/
Facebook: https://www.facebook.com/teasemesportfishing/
The Billfish Report recently released its list of the top 10 billfisheries in the world, and coming in #1 is a destination that is a short flight for most of our members – Cap Cana, Dominican Republic. Tease Me Sportfishing is a big part of that, as one of the best charter companies in this Caribbean fishing paradise.
Cap Cana features not only the top-notch marina, but luxury resorts, world-class golf, and much more. Captain Edgar Acra is an American-born owner and captain of Tease Me and has earned a reputation as a captain who will move mountains to put you on the fish. Captain Edgar is joined by Captain Manuel Mota, one of the most experienced captains in Cap Cana and the son of Eligio Mota, the pioneer of billfishing in the area.
The boats include Tease Me, a 42' Ocean Yachts Sportfisher well outfitted for billfishing and also comfort with a fully air-conditioned cabin, kitchen and bathroom. One More Time is a beautiful, newly rebuilt 47' Buddy Davis. All charters include transportation from any resort in the Punta Cana/Bavaro area.
There is a reason Cap Cana was named #1 – the billfishing is simply outstanding and even with the challenging conditions of 2020, it was the best year in recent memory. This included a staggering 91 reports of 5+ blue marlin releases in one day, and 15 reports of 10+ blue marlin releases. In addition to the blues, Cap Cana boasts an incredible white marlin fishery in addition to other species like wahoo and dorado.
All of this only a 2-3 hour flight from the USA. Captain Edgar tells us that the local government has a massive COVID vaccination movement underway, with all adults being able to be vaccinated by April. If you're ready to plan a dream fishing trip, the Tease Me crew is ready to welcome you to Cap Cana!