Octopus Steals Video Cam Underwater.. And Keeps Recording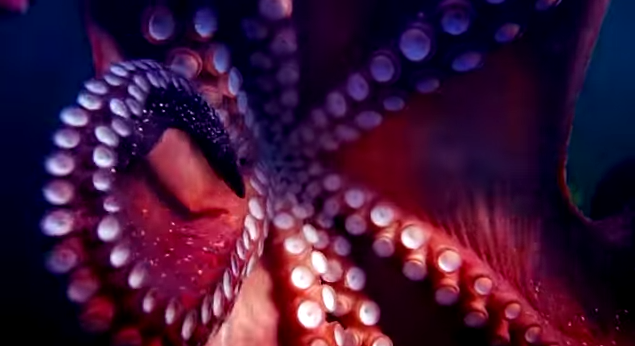 Got A New Cameraman Here – Of The Eight-Legged Kind.
Watch as one spear diver named Victor encounters one of nature's more wily and amusing creatures, the octopus. As the video unfolds, Hollywood couldn't have done it better as the covert partially camouflaged octopus suddenly, and with lightning speed, reaches out and grabs the diver's camera with a vengeance.
What ensues is interesting footage, something between an attempt at a brilliant escape plan and the controlled chaos of an underwater flight at the ocean floor. And remember, this is all taken strictly from the viewpoint of the octopus as he flees with the camera in tow.
Does Victor ever get his camera back? Sure, otherwise we wouldn't have this video to show you. But then the octopus goes after Victor's spear gun!