It's called Jurassic Lake, and it's Stocked with Monster Fish!

The fish in this lake are so big, they're the size of friggin' dinosaurs.
So there's this lake in central Thailand, situated between storybook mountain landscapes and vivid rice paddies, called Jurassic Fishing Park – cue that awesome John Williams soundtrack.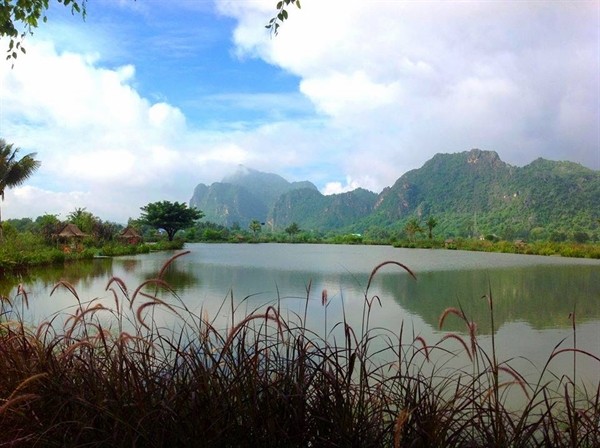 Only a two hour drive from Bangkok – which is a COMPLETELY different adventure unto itself 0 the lake covers about 5 acres of water reaching to depths of 15 feet and they stock it with all varieties of monster size fish.
The park boasts large numbers of arapaima weighing over 300 lbs: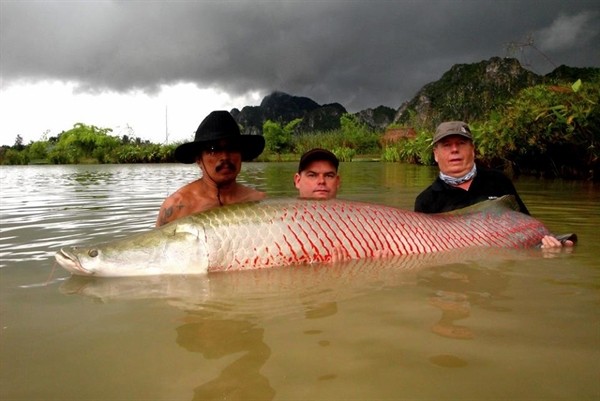 Siamese carp coming in at over 150 lbs: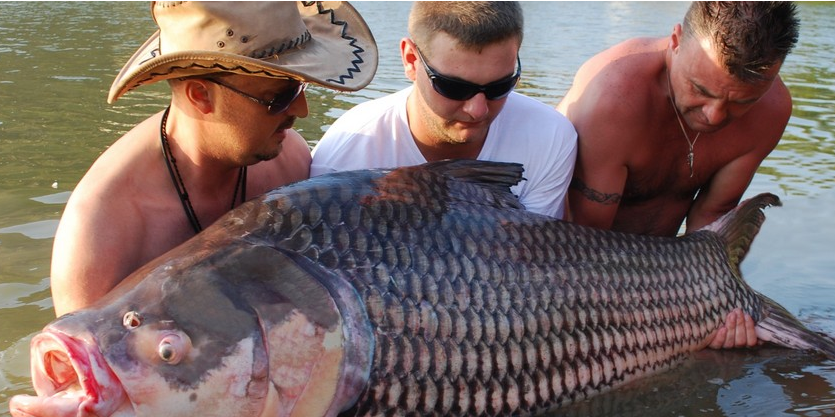 and Mekong catfish to around 250 lbs: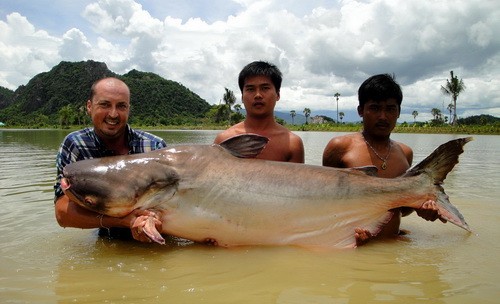 There are several other varieties of fish as well, so next time you're in Thailand – and have a little free time between all the booze, beaches, and overall insanity – you might want to check Jurassic Fishing Park and relive the time when dinosaurs roamed the earth.
Seriously, that's gonna be one heck of a fish fry afterward!