Fly Fishing On The Flats… For MARLIN?! [Video]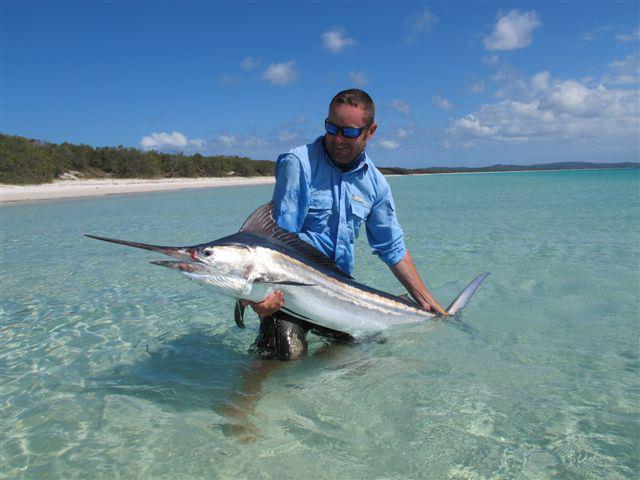 Fraser Island, off Australia's Queensland coast, may be the only place in the world that anglers can regularly sight cast to black marlin – on shallow sand flats!
Due to a fortuitous set of conditions, Fraser Island juts off the Queensland coast in just the right way to intersect a warm current frequented by migrating marlin. When the planets align, conditions will often push the marlin close enough to Fraser Island so that juvenile black marlin – typically in the 30 to 70lb class – wander onto the sand flats in waters as shallow as 6 feet.
In recent seasons, opportunistic anglers have rendezvoused with the marlin, resulting in a truly unique fishery where traditional flats fishing techniques – shallow running skiffs and heavy fly rods or spinning tackle – allow once in a lifetime catches for those lucky enough to time it just right.
Australia's Great Barrier Reef is one of the best black marlin grounds in the world, offering traveling anglers perhaps their best chance at a "grander" black of over 1,000 lbs. But it is the "little" black marlin off nearby Fraser Island that is definitely the most unique marlin fishery in the world!