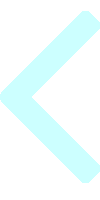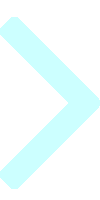 Zulu Gamefishing Charters
Port Douglas, Queensland, Australia
Website: http://www.zulugamefishing.com.au/
Facebook: https://www.facebook.com/LevanteFishingCharters
Zulu Gamefishing Charters is headed by Captain Casey Dent and is based out of the Reef Marina in Port Douglas – the gateway to Australia's Great Barrier Reef. The area boasts some of the best fishing in the world, and Zulu offers the chance to fish this area with the very best boat and crew.
Zulu is a brand-new 54' custom game fishing weapon completed by Assegai in December 2014 and is one of the most technologically advanced fishing boats in Australia. Boasting the latest in electronics and fishing equipment, Zulu also will accommodate up to 8 anglers in comfort and style.  When you're on your way to fish for giant black marlin, you might as well be comfortable, right?
Black Marlin are definitely the headline here, with multi hookups per day commonplace and the potential for a "grander" marlin of more than 1,000lbs a possibility each day. Zulu fishes a variety of areas off Queensland's coast from Townsville up to Cookdown in order to intercept migrating black marlin and other billfish. However, this area is blessed with an incredible variety of marine life, and the Zulu crew is equally adept at targeting reef fish including Coral Trout and Red Emperor, Giant Trevally, Spanish Mackerel and Tuna.
Captain Dent is has extensive experience in running fishing charters including over eight heavy tackle seasons out of Cairns. Casey is also a qualified and experienced boat mechanic, and the right person to have on board if you opt to head into the more remote areas of the Outer Reef. He operates both Zulu as well as its sister boat Levante, giving anglers two great sportfishers to choose from.