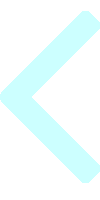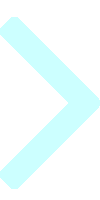 Screaming Reels Fishing Charters
Turks & Caicos Islands
Website: http://www.screamingreelstours.com
Facebook: https://www.facebook.com/screamingreelstours/
Screaming Reels Fishing Charters is the premier charter company in beautiful Grand Turk, Turks & Caicos. Screaming Reels specializes in fishing for pelagic species like wahoo, dorado, tuna and marlin, and they don't have to run far from the turquoise shorelines to find the cobalt blue.
The charter company offers two well equipped center consoles, Screaming Reels, a 30' World Cat and her sister ship Screaming Reels 2, a 27' Polar. Both are equipped with custom rods and Penn fishing reels so you can enjoy top of the line equipment while fishing this beautiful location. Captain/Owner Damian Noyes knows the local waters as well as anyone, and takes great care of his customers as you will see from his Trip Advisor ratings!
Like everyone in Turks & Caicos, the Screaming Reels crew was hit hard by Hurricanes Maria and Irma just two weeks apart. However, we are glad to hear from Captain Damian that, "We will have the boat back in working condition in the coming weeks so we'll be ready for the upcoming holiday season. Many thanks for the additional exposure your shirts may offer us. We need it now more than ever!"
If you have the opportunity to make the 1 1⁄2 hour trip from S. Florida this winter, supporting the
communities of Turks & Caicos and Screaming Reels will help get them back on their feet….and we think you'll enjoy the trip too!