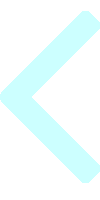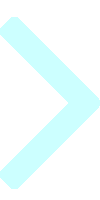 Renegade Fishing Charters
Whitsundays, Australia
Website: RenegadeCharters.com.au
Facebook: https://www.facebook.com/Renegade-Fishing-Charters-442058592549683/
Renegade Fishing Charters is a premium game, sport and reef fishing charter operating in the Whitsundays, Queensland, Australia. Whitsundays is a spectacular region consisting of 74 picturesque islands dotted with white sand beaches and turquoise waters. It is an incredible place to visit, especially if you include some fishing with Renegade.
Renegade is owned and operated by Luke and Allira Griffiths – born and bred Whitsunday locals who love everything that the area has to offer, especially the fishing! Luke is the head captain and has hand selected a passionate and dedicated crew of skippers and deckhands. The crew operates two boats – Outlaw, a Kevlacat 3400 Magnum Flybridge, and Renegade, a 60th anniversary Steber 3800 Sports Fisher.
The fishing grounds they patrol are incredibly diverse and beautiful, with the 74 scenic islands and the outer Great Barrier Reef providing unlimited sportfishing opportunities. Species targeted include Coral Trout, Sweetlip, Snapper, Cod, Red Throat Emperor, Red Emperor and GTs, to the seasonal Black Marlin, Sailfish, Wahoo, Dolphin Fish, Spanish Mackerel and Tuna.
Many charters cruise back to Whitehaven Beach and Hill Inlet for a swim and some relaxation away from the crowds thanks to specialized permits Renegade has obtained providing access to areas restricted for most. Sounds like a great way to end a truly unique fishing experience!