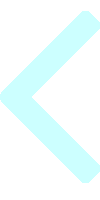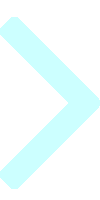 Exile Charters
St. Georges, Grenada
Website: https://ExileCharters.com
Facebook: https://www.facebook.com/ExileCharters/
If you're looking for a charming Caribbean getaway that is a bit off the beaten path, with world class fishing on a luxury sportfisher, we turn your attention to Exile Sportfishing from the island of Grenada!
Captain Ricky Wheeler explains the origin of the name, "I bought my fi rst boat to drive from New Jersey to Venezuela and live in Exile! Exile's been my boat name for 20 years and still haven't come across another boat with that name." He currently is running two boats: Exile, a 45' Hatteras, and Exile 65, a gorgeous 65' Custom Paul Mann Sportfishing Boat with jaw dropping luxury for a world-class fishing machine.
Grenada is a fun and safe island with plenty of fl ight options from the United States. It boasts various levels of accommodations from modest beachfront hotels to lavish villas and resorts. If you're a foodie, look no further as Grenada is known as the Spice Island and shows why at the many restaurants around the island that offer various choices of cuisines. In addition to fishing, the island offers snorkeling, diving, visiting lush rainforests and hiking to the exotic waterfalls, and so much more. But we're here to talk about the fishing!
Grenada is by far one of the best places to fish in the Southern Caribbean, and quite possibly the entire Caribbean. The beauty of fishing Grenada is the wide array of species you can catch on any given day, and it is a location where it is a very real possibility to catch a Grand Slam (3 different billfish species) or even a Super Slam (4 billfish species in one day). Common catches are sailfish and big yellowfi n tunas ranging in weight from 80-200+ pounds, blue marlin, white marlin, an occasional spearfish, mahi, and wahoo.