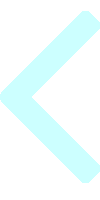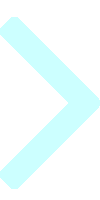 Houhora Fishing Charters
Far North, New Zealand
Website: https://www.houhorafishingcharters.com/
Facebook: https://www.facebook.com/HouhoraFishing
The Far North of New Zealand is one of the most scenic destinations in a country renowned for its diverse and rich natural beauty. Where the rolling hills and scraggly cliffs meet the Pacific Ocean, you'll also find some great fishing as well as the home of Houhora Fishing Charters.
Captain Rob Parker's charter business is named after his home town of Houhora, located just 70 km from the far northern tip of New Zealand. The Far North is known locally as "Te Hiku o te Ika" or "the tail of the fish"…the fish being the North Island of New Zealand, which was pulled up from the ocean by Maui, the great ancestor of native New Zealanders.
Captain Parker was born and raised in this relatively untouched area which is far from some of the busier tourist attractions to the south. He provides a true local's experience on his daily charters and is a source of not only fishing knowledge but local history and lore.
The Houhora coastline and its pristine waters are abundant with big snapper and also kingfish, which are similar to the California Yellowtail and not related to the "kingfish", aka king mackerel, found here in the USA. Captain Parker's boat is a 5m Blackdog Cat set up specifically for fishing the rugged coastlines off Houhora.
In addition to half and full day charter boat trips, Capt. Parker also offers guided surfcasting trips along the scenic coast. Whichever charter you choose, you'll be in good hands with Capt. Parker and Horhora Fishing Charters.