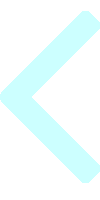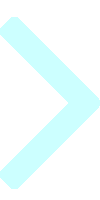 Gent Bent Sportfishing
Grand Cayman
Website: https://GetBentCharters.com
Facebook: https://www.facebook.com/getbentcharters345/
The Cayman Islands are well known as a top vacation destination, and for traveling anglers heading to the stunningly beautiful island of Grand Cayman there is one charter company that stands out – Get Bent Sportfishing.
Get Bent Charters is family owned and operated by brothers Nicholas and Matthew who have been fishing in the Cayman Islands since they were in diapers. Between them they have about 27 years of experience deep sea fishing, and as brothers they form a unique fishing team who not only work great together but also entertain guests with their charming personalities and knowledge of the islands.
Deep Sea Fishing is the main attraction for Get Bent, and there is no shortage of opportunities. The Caribbean waters surrounding this picturesque island are teeming with diverse fish species, including marlin, tuna, wahoo, and mahi-mahi, among others. When you're reeling in a big wahoo in the cobalt blue waters and you have the incredible Grand Cayman coastline as your backdrop….life is good!
Another factor that sets Get Bent apart is the quality of their equipment. The boats are equipped with top-of-the-line fishing gear, including custom rods, reels, and tackle, to ensure you have the best chance of hooking a big catch. Available boats include Liquor Box, a 32′ Scarab center console, Reel Affair, a 57′ Viking, and Gunner, a 55′ Ocean Yacht Super Sport.
With easy direct flights from Houston, Dallas, Miami, Atlanta and New York, Grand Cayman is a truly amazing destination that should be on your shortlist. If you're lucky enough to plan a trip, give the brothers Nick and Matt a call and you'll be in good hands when you hit the water.