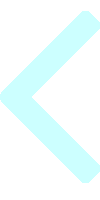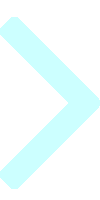 Cowboy Charters
Freeport, Texas
Website: http://www.cowboycharters.com/
Facebook: https://www.facebook.com/Cowboy-Charters-161353924484
In the heart of the Texas Gulf Coast, the sight of a charter captain pulling up to the boat ramp wearing a wide brimmed cowboy hat might not seem all that out of place, particularly when the boat in question bears the name "Cowboy Way". However, ask any customer and you'll quickly learn that nothing is typical about Cowboy Charters, owned by Captain Mike Jennings.
Capt. Jennings has been fishing the warm Gulf waters off Freeport, Texas practically since birth.His professional career started in high school, when the native of the appropriately-named Angleton, TX served as a deckhand on party boats in the area. He soon bought his own boat and starting guiding trips on the side. It wasn't long before he quit his day job and launched Cowboy Charters full-time – and he hasn't looked back. Said Jennings, "To get to do something I really enjoy every day is the best thing about my job."
Capt. Jennings is known for fishing hard and running further than most other charter boats in the area, which can be the key to success…the best fishing grounds off of Freeport are located 50+ miles offshore. However, the ride is well worth it…a typical summer trip with Cowboy Charters will include an action-packed combination of bottom fishing for red snapper, grouper and amberjack; casting to cobia (known locally as "ling") and trolling for pelagics such as Dorado and Wahoo.
While Capt. Jennings is equally adept at the fishing methods, he considers his personal favorite to be bottom fishing for big grouper and Amberjack. In Texas, this means dropping big live baits down in hundreds of feet of water. "I like that style of fishing because it's a little more laid back, and can be a waiting game. But if the AJs are hungry it can also be fast and furious." It is not uncommon to catch Amberjack of more than 50 lbs in the Gulf, and big Warsaw Grouper can weigh as much as 300 lbs.
Bluewater fishing in the Texas Gulf may not get as much international attention as it deserves, but anyone who fishes with Capt. Mike Jennings on the Cowboy Way will quickly discover that maybe everything is bigger in Texas…