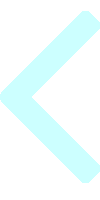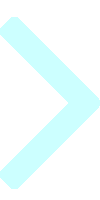 Capt. Don's Sportfishing
Kauai, Hawaii
Website: http://captaindonsfishing.com/
Kauai is known worldwide as the one of the most beautiful islands in the world, with lush tropical jungles, pristine beaches, breathtaking mountain peaks and a cobalt blue sea covering miles of coral reef. Kauai is lesser known as a fishing destination, but if you spend 2 minutes talking to Captain Don Jones you will know that it is quite possible to experience truly world-class fishing while also enjoying the enchantment of the  "Garden Island". That's almost not fair!
Captain Don has been fishing these waters around Kauai for more than 15 years. His boat June Louise, a 34' twin diesel sport fisher, carries the latest electronics and safety equipment. He has the finest quality gear, plus custom lures and a number of custom rods for all occasions. So it is up to you to decide on your fishing style, such as trolling, bottom fishing, saltwater fly-fishing, light tackle, big game, blue water, deep sea, night fishing, chunk bait, live bait and even deep gigging.
Fishing off Kauai typcially means big yellowfin tuna (known locally as "ahi"), mahi mahi, wahoo (aka "ono") and the majestic blue marlin. Capt. Don caters to locals and tourists alike, but this is no tourist trap – be prepared to battle big marlin and tuna of 150lb+ with the finest Shimano and Penn gear. Fishing is great year round, but the summer months offer the most consistent fishing for the big pelagics.
Kauai is a true "bucket list" vacation destination, and for a fisherman the key to maximizing your experience is trip with Captain Don's Sportfishing. Whether you want to catch fish, snorkel or just marvel at the beauty that is Kauai, then Captain Don is your man.