Trout Fishermen Remix "Uptown Funk" Video And It's Solid Gold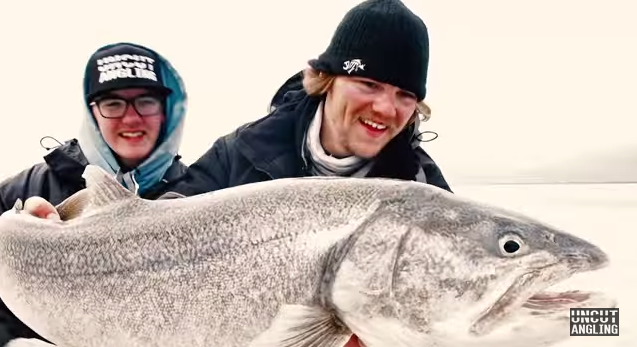 Just a couple of bros slinging the trout and the rhymes.
You might be sick of watching metro guys swing their hips to "Uptown Funk" by Mark Ronson and Bruno Mars, aka "Don't believe me just watch."  I mean, after all, that tune is everywhere.  Then we hit upon this fishing video starring two regular guys up north Manitoba way who have brought their own trout-like quality to the tune.  Check it out and watch it through to the end.
As if ice fishing weren't fun enough already, these two buddies make it even more of a blast.  Armed with a big ol' ice auger, a truckload of suckers, and an awesome sense of rhythm, this video treats us to a freezing adventure.  And, man, look at the size of that Lake Trout that they pull up out of that hole.