Beautiful Drone Footage of some Incredible Bass Fishing [Video]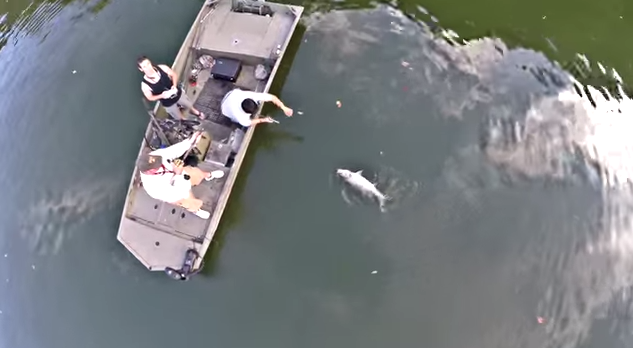 This is drone photography done right.
I might ruffle some feathers when I say this, but I have a hard time telling most outdoor shows apart. If it so happens that I get up from the couch during the transition from one show to the next, I usually don't realize the switch until minutes later when they flash a different logo up on the screen.
Don't get me wrong, I like all of them. It's just that there's only so many ways you can film folks catching fish or shooting game.
Until now, that is.
This, my friends, is what a fishing show should look like. You can see the scenery, the fishermen, and an entire school of some very nice-looking striped bass in one, crystal-clear shot.  With the cost of drones getting cheaper by the day, I'm hoping that soon shots like these will be not the exception, but the norm. If you're feeling up to the task yourself, the boys at Melton Hill Bill Fishing Guide Service took these sweet shots with a DJI Phantom 2 Quadcopter
and a GoPro HERO3+
.
The Red Tuna team is currently filming footage later this summer for our summer trip down to Cabo San Lucas. Until then, you can check out some other cool drone footage HERE and HERE.