6 Reasons To Give Dad A Red Tuna Shirt Club Subscription for Father's Day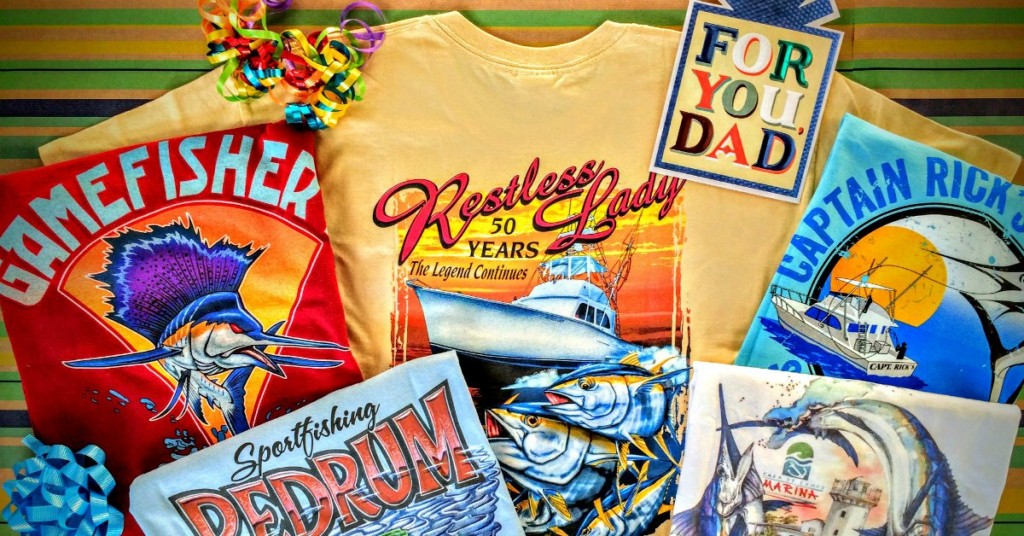 The Perfect Gift for the Fisherman who has (Almost) Everything!
Do you have a fishing enthusiast in the family? If so, sometimes they can be the hardest to get gifts for, but we can make it SUPER easy for you. Give him something he'll absolutely love – authentic t-shirts from the world's great fishing destinations, delivered right to his door!
Here are a few reasons why Red Tuna Shirt Club is the #1 Father's Day fishing gift this year:
1. We take the guess work out of fishing gifts
Anglers love fishing shirts, and with a Red Tuna gift membership the fisherman in your life will receive an authentic new t-shirt each month from the world's greatest saltwater destinations.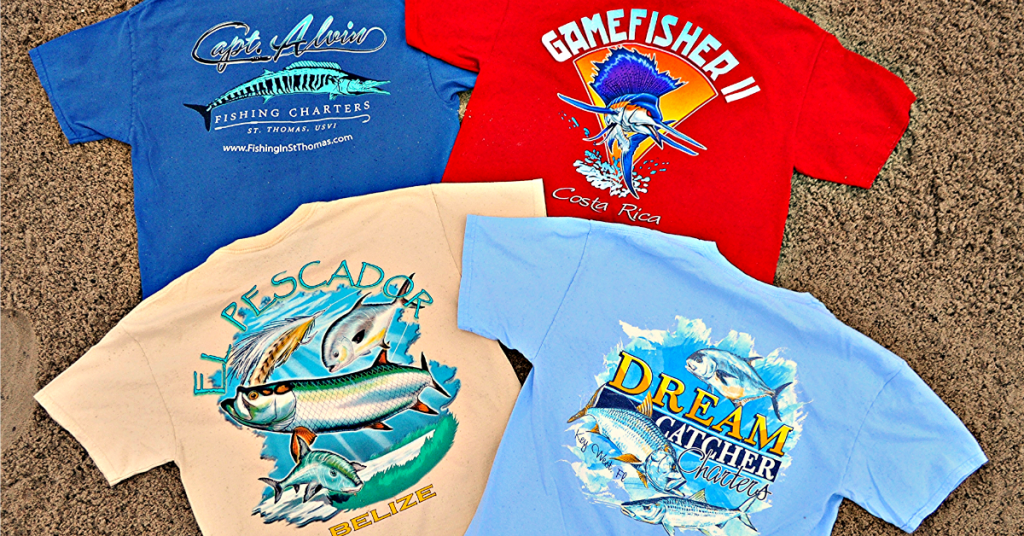 2. It's the gift that keeps on giving
When you purchase a Red Tuna Shirt Club gift subscription, he'll receive an awesome new t-shirt every month!  You can also purchase 3, 6, or 12 month gift subscriptions as well. Every month, when he gets his surprise in the mail, you can bask in his appreciation!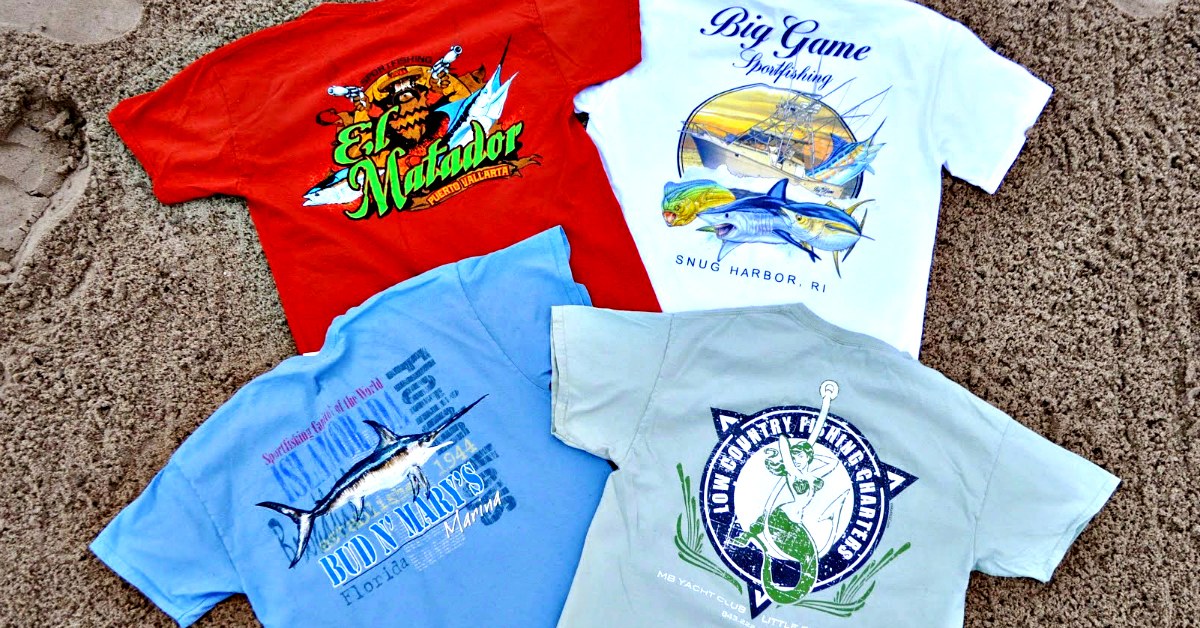 3. The shirts come from the best fishing destinations on earth
Each month, Red Tuna unveils a new t-shirt featuring a top-rated saltwater charter business or fishing lodge. One month's shirt might be from Costa Rica, the next from Key West, or Australia, but all of our shirts represent some of the top captains from the best fishing locations on the planet!  You can check out the variety of top destinations from our past shirts below:
Click here to see our cool shirts from the past!
4. Each shirt comes with a custom postcard
We include a picture postcard with background info about each charter company and insight about the locale.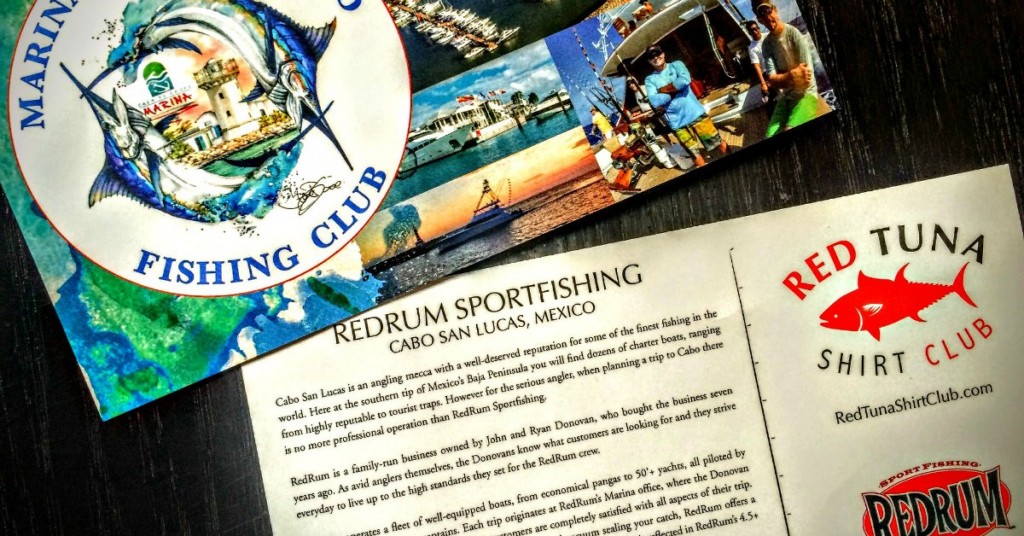 5. It's an awesome value
Subscriptions start at only $22 a month, with no commitment, cancel anytime.  3, 6, or 12-month pre-paid subscriptions can go as low as $20 a month!  Until June 19th, use promo code DAD2016 and receive an additional $10 off any membership!
Read more about the our gift options and pricing.
6. Shirts are printed in the good ol' United States of America
Buying shirts from Red Tuna means you're supporting local jobs and the US economy! Our shirts are 100% cotton and range from size Small all the way to XXXL. And shipping is included FREE in the US and Canada.  BOO-YAH.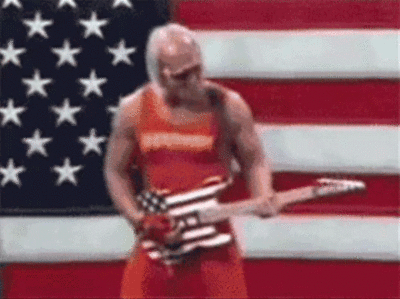 Now get to it and make him feel like he's the best dad in the world!